Ollie Goode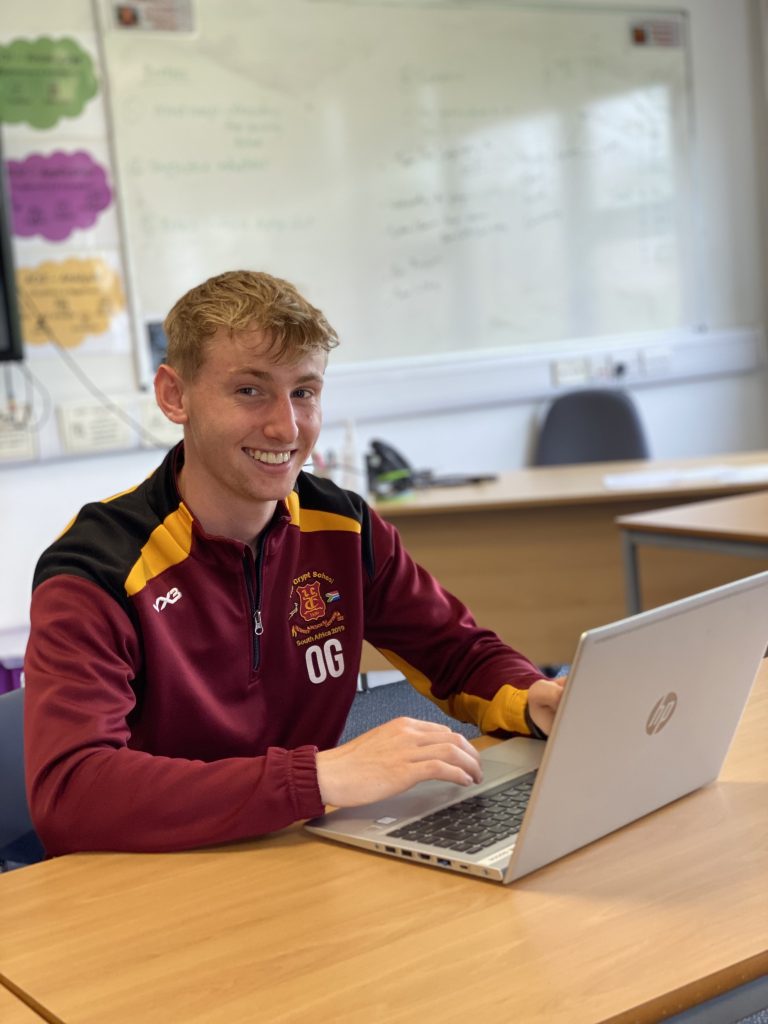 Every year the Crypt School in Gloucester invites applications from the final year students for the role of PE Assistant. It is a fantastic opportunity for students who recognise the power a year's work experience will have – not only on their CV's, but also in their personal and professional development. As well as support and mentorship from the PE Department staff, the candidate also completes a vocational qualification in strength and conditioning with the Athlete Academy and leaves the role with new skills, confidence and additional qualifications. A year well spent.
This week we are celebrating this year's Crypt School PE Assistant, Ollie Goode.
Ollie completed his 6th Form studies at the Crypt School in Gloucester in 2021. A capable student, Ollie also excelled at a number of sports including motorcycle trials riding and rugby. As a pupil he had made the most of the opportunities on offer at the Crypt School and he wanted to share those positive experiences with younger pupils as a member of the PE team before going on to University.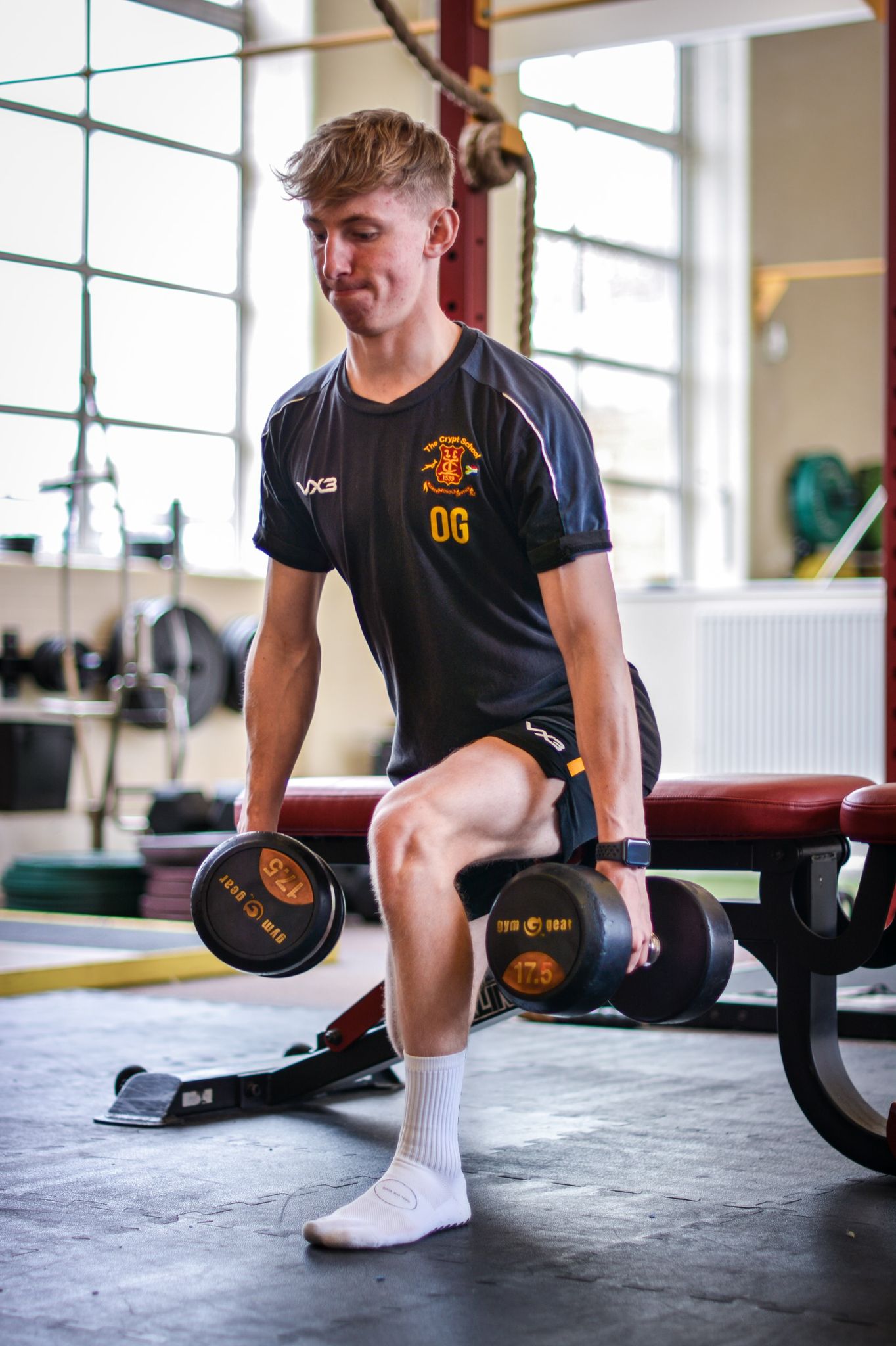 He has proved himself reliable and a thoughtful, reflective practitioner, who is mature beyond his years.
"The biggest gain from my time as PE Assistant has been the experience gained from my time spent coaching and being allowed to progress to actually leading sessions. That is where the real learning took place. My confidence working with groups has increased tremendously. The S&C qualification has been eye-opening because I have realised how much value can be had in the school environment, not only for those with an interest in sports performance. Everyone who participated gained valuable life skills related to taking care of their health and wellbeing.
I've definitely changed my mindset from a classic teenage boy wanting to lift as much as possible to finding real enjoyment in moving well, mastering technique and first building strength relative to bodyweight.
My breadth of understanding of movement progressions and regressions has helped me understand that you don't always coach the same way. Different people have different issues requiring different solutions and I have so much more confidence that I can make S&C safe and effective no matter who I am coaching."
We wish Ollie all the very best as he leaves us for a full-time degree in Sport and Exercise Studies at Bath University. We know he will smash it.