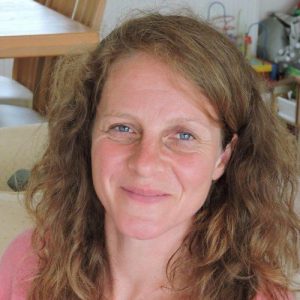 Hi, I'm Lucie. I've worked at Athlete Academy now for 15 years.
My career started upon leaving University with a Sport Studies degree, and then completed my training as a teacher in early years. I then did a little bit of career soul searching, whilst working at TGI Friday's and moved eventually into the Fire Service as an operational Firefighter.
Following several happy years fire-fighting I then sustained a hockey injury (whilst playing for Wales) which meant having to move to non-operational duties. I left the Fire Service eventually to assist Ed in running Athlete Academy and to have a family.

Well, four children later and I am now back as part-time administrator and , also running Hockey Fever (Social 6-a-side leagues and Coaching). I still find time to play a little hockey now and again too, but really enjoy keeping fit and healthy.
– Lucie Archer Centre Co-ordinator and Administrator